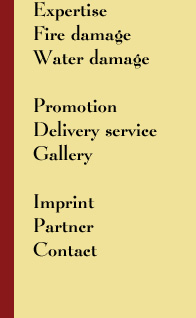 Cleaning Service


Cleaning involves the beating of your carpet on both sides and its subsequent eco-friendly washing with natural soaps.

Depending on the materials and properties of the carpet, it will be spanned during the drying process.

This hand-washing process ensures that the quality of your carpet will not be impaired in any way.

Your showpiece will once again shine in the new splendour of its fresh colours.
Prices are calculated according to expenditure.

We look forward to offering you advice and information at any time and without obligation.

Our contact form is available to you at all times for this purpose.
Please see our delivery service (Germany/Europe) for all services provided.